AUTOMOTIVE ENGINEERING EXPO Newsroom
AEE 2019: Flexibly into the future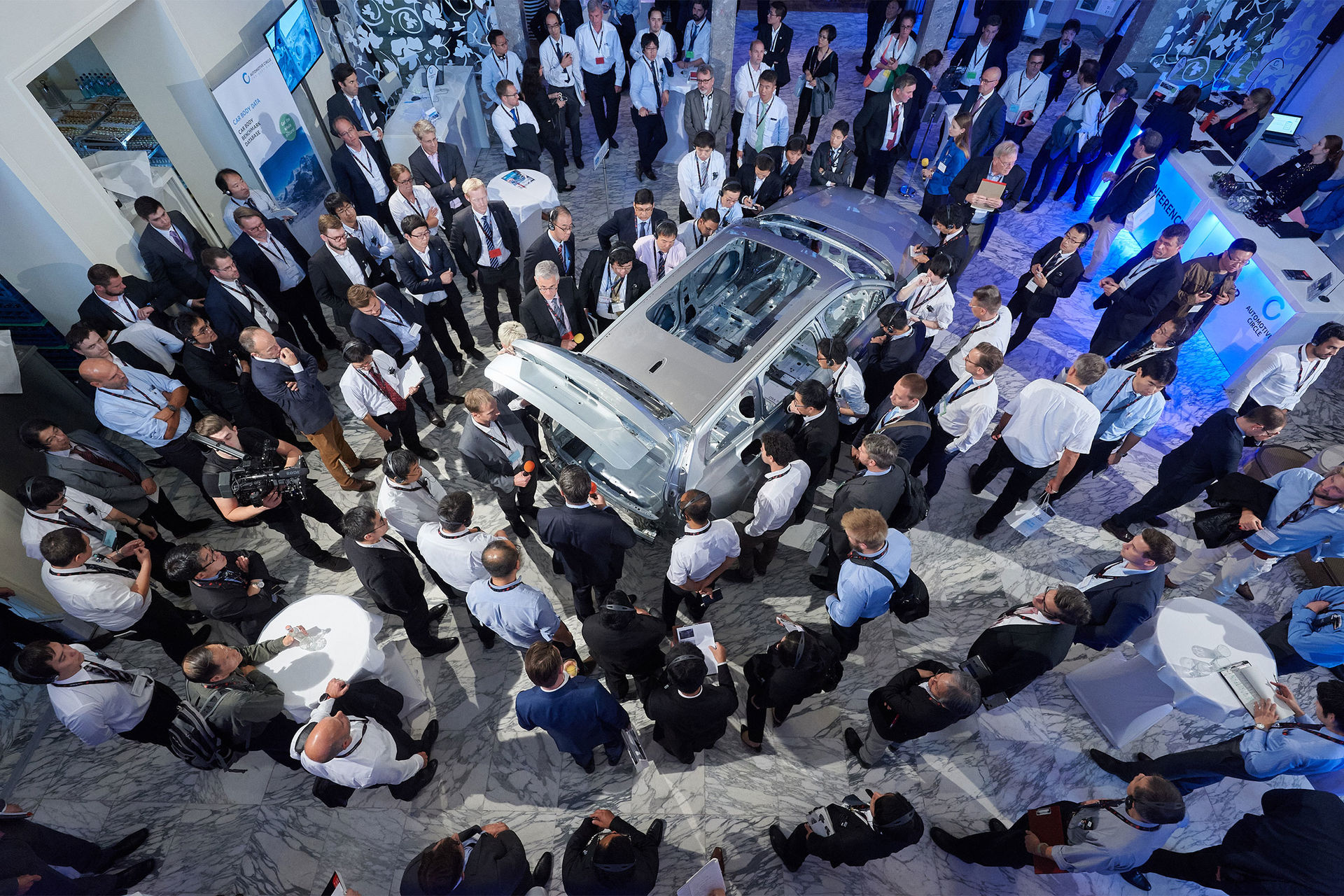 Flexible, independent and individual - these are the trademarks that have made the car a successful model. These attributes have long been valid for production as well: Model variability is constantly increasing, and the number of drives is multiplying at the same time. Current production lines must be able to react more and more flexibly to these requirements. But how can this be cleverly implemented with little effort? How can individual process steps also be used for variants? Will there soon be a joining technology for ALL joining problems? The AUTOMOTIVE ENGINEERING EXPO 2019 will showcase tried and tested, innovative solutions on 4 and 5 June 2019 at the Nuremberg Exhibition Centre.
"Over the last few years, the technological demands placed on the body and chassis have increased massively: The material mix of different steel grades, aluminum, magnesium and plastic alone has become much more complex. For this reason, simplifications on the material and process side are indispensable. The AEE offers the right platform for all these trends", says Professor Dr. Christoph Wagener, Director Research & Product Development.
Scalable platform
One example of how more flexibility in the production process can be achieved is demonstrated live by OEMs at the AEE Innovation Park. The body of the hybrid Volvo V60 is already the fifth to be produced on the "Scalable product architecture" (SPA). SPA stands for common interfaces and mounting points.
Man and robot move together
Numerous exhibitors at AEE will be showing products and services to demonstrate how more flexibility in the production process can be achieved. One example: Sensors play a decisive role when humans and robots move ever closer together. They use optical and camera-based systems to enable them to perceive things more precisely, turn robots into seeing players and let them see where things are. At AEE 2019, sensor expert Sick will be launching a new version of his "Body Positioning System" ("BPS"), a non-contact localization system for vehicle bodies, and will be available at Stand 12-302 for questions and technical discussions.
Get in deeper
In the AEE Masterclass 8 "Highly dynamic machine set-up in the age of industry 4.0", experts from the University of Siegen present the "Expert to go": The virtual colleague supports machine operators during set-up processes with an innovative navigation system. The view through mixed-reality glasses opens up the expert's point of view for beginners. In the subsequent tryout, the teach-in of a set-up instruction is carried out live.
Perfection in steel construction
Where a lot is produced, components usually have to travel long distances to their later place of use. This calls for transport systems that offer a high degree of flexibility and adapt to existing structures. The patented "CoSFrame" from hsp with a portal freedom of more than 20 m and a portal width of up to 15 m offers maximum flexibility in layout planning.