AUTOMOTIVE ENGINEERING EXPO Newsroom
AUTOMOTIVE ENGINEERING EXPO rewards pioneering innovations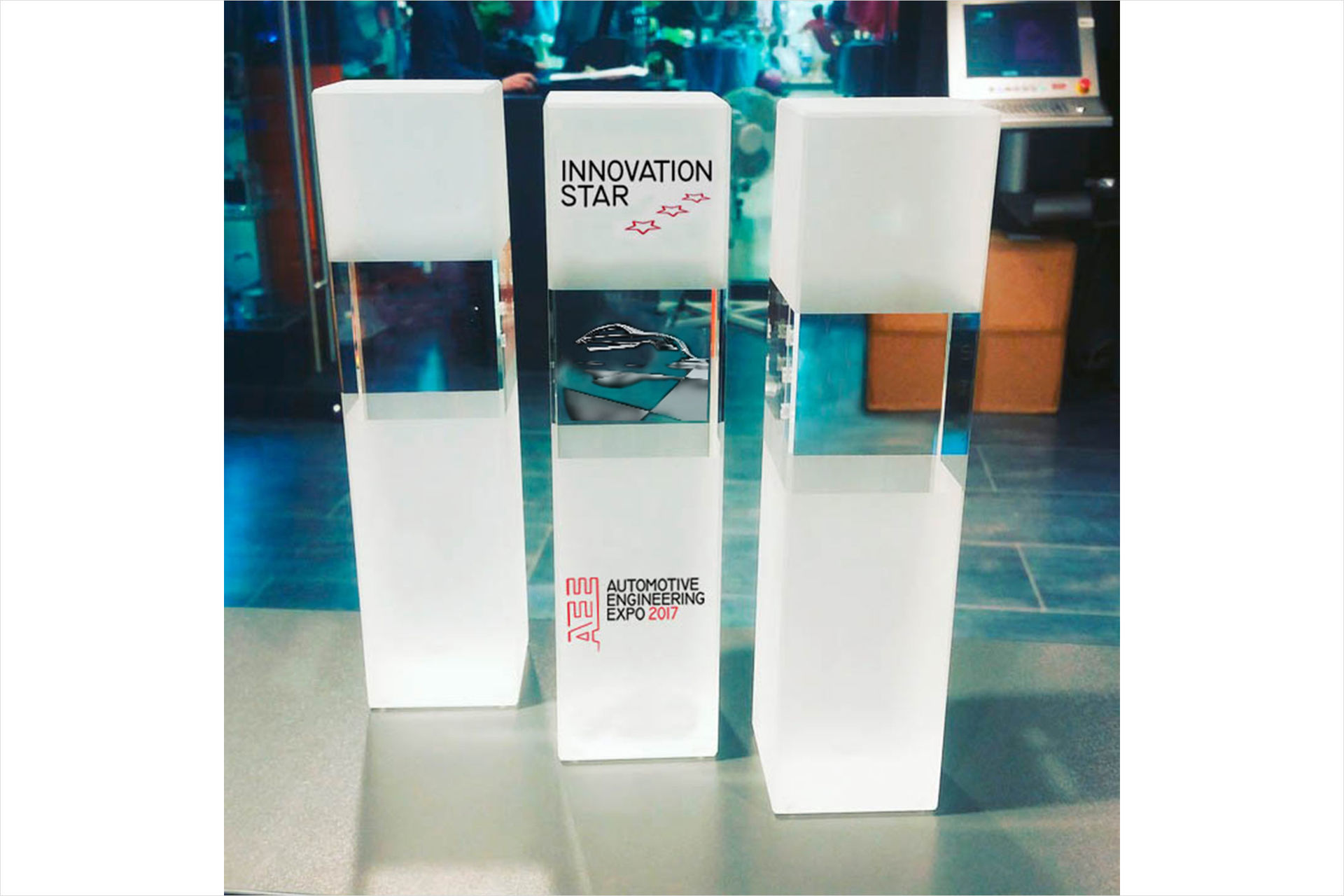 "Digital engineering and flexible production enable new lightweight body structures" – the main theme of the AUTOMOTIVE ENGINEERING EXPO (AEE) 2019 is also the guiding principle behind the AEE Innovation Award 2019 and AEE Sustainability Award 2019. Direct or co-exhibitors can now apply for these accolades by submitting a viable innovation or their most sustainable development from the last 24 months: www.automotive-engineering-expo.com/en/awards.
The industry gathering for the complete process chain car body engineering, car body painting and final assembly will take place at the Exhibition Centre Nuremberg on June 4-5, 2019. Interested companies can still register as exhibitors as well as for various side event options: www.automotive-engineering-expo.com/application
The future in sights: the AEE Innovation Award 2019
The AEE Innovation Award is designed to recognise innovations by exhibitors that pursue a multi-disciplinary approach in the process chain of car body engineering. All submissions can reflect progress made in any area of car body development, design, manufacturing, assembly and surface treatment. The committees will select pioneering developments from among these submissions, which will then be exhibited at the event as "AEE Innovation Star 2019" and highlighted as part of the exhibition tours. OEM Committee, Supplier Committee, trade visitors and congress delegates will vote for the winner, who will be presented with the AEE Innovation Award 2019 in the Product Briefings Forum on Wednesday 5 June 2019 at 3.00pm. In 2017, the inaugural award was presented to EDAG Production Solutions GmbH & Co. KG for its media-free gripper system for car body parts.
AEE Congress and networking formats bring experts together
In around 70 technical progress reports, automotive manufacturers, suppliers and institutes will discuss specific development aspects relating to car body construction, painting and final assembly. In combination with themed guided tours for participants, the congress attracts a lot of visitors at the AEE.
The Product Briefings also offer added value. In 15-minute product presentations, exhibiting suppliers provide information about their latest developments, which can then be inspected and tried out by visitors at the exhibition stands. To book a presentation slot go to: www.automotive-engineering-expo.com/en/product-briefings.