AUTOMOTIVE ENGINEERING EXPO Newsroom
When modern mixed construction electrifies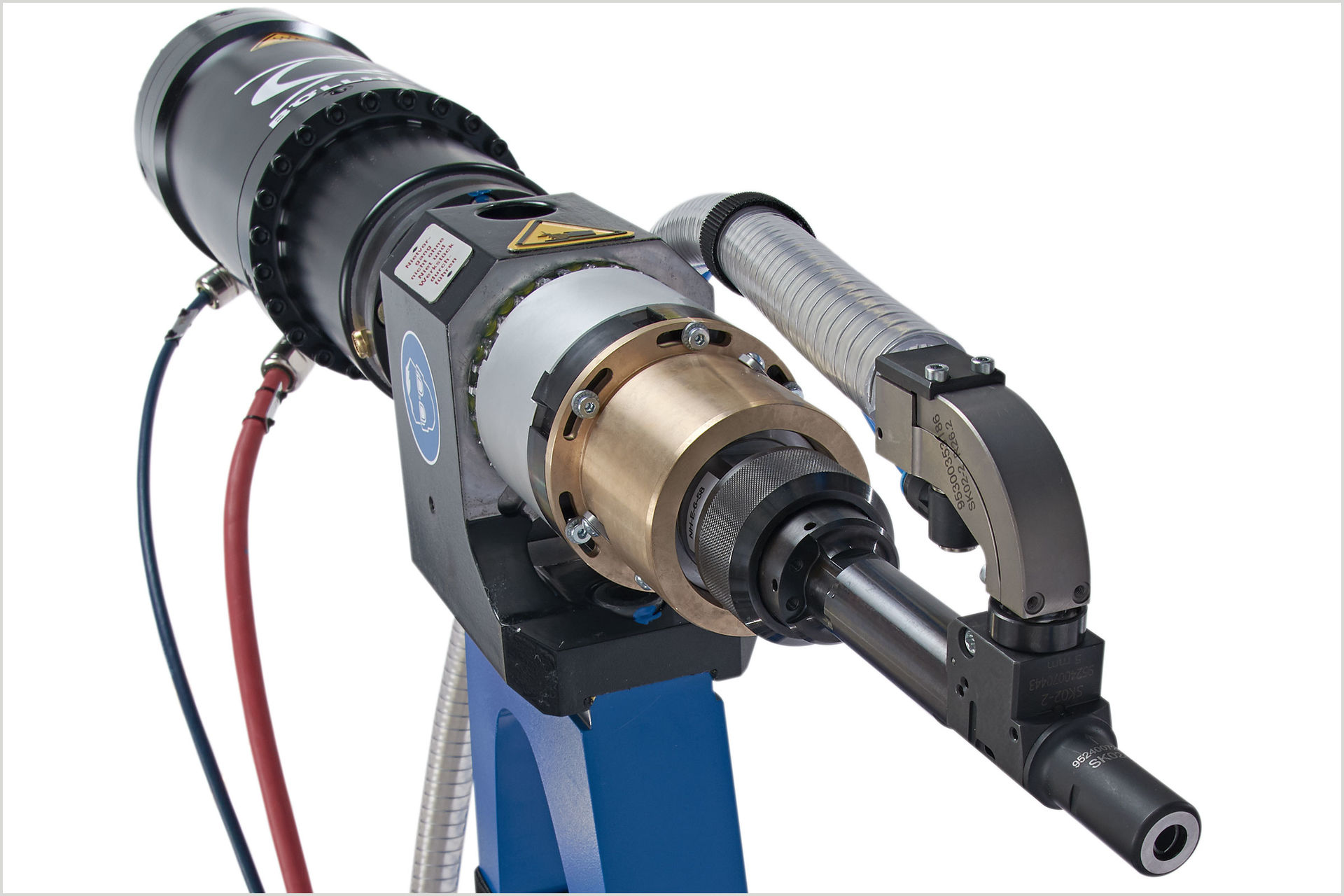 Modern lightweight construction concepts have become indispensable in the automotive industry. They significantly improve driving dynamics, reduce emissions and are an important factor for e-mobility. Efficient lightweight construction places high demands on mixed construction concepts and requires innovative joining techniques such as Böllhoff's "Rivset" self-pierce riveting technology. It can join different materials in a single operation without pre-hole operations.
With the "Rivset Automation E" processing system, the focus is on a solid drive, its functionality and high application flexibility, combined with maximum availability and minimum maintenance requirements. The system offers 100 % electrical installation on the robot, a compact design of setting tools and short process times, sometimes less than 1.5 sec. With this path-controlled system, setting force levels of 60 kN and 78 kN can be achieved via two different spindle designs. The maximum travel speed is 320 mm/sec. The coaxial motor without further attachments leads to a low interference contour.
Modularity in perfection
The intelligent, modular machine variants make users highly flexible, from prototype construction to mass production. "Rivset Automation E" benefits from the symbiosis with other new developments such as the C-frame generation and rivet feed. The new C-frame modular system from Böllhoff guarantees a maximum variety of setting tools with a minimum number of base frames. In addition, its bionic basic structure contributes to the improvement of the connection quality. It is also a true lightweight in the setting tool environment.
With the reduction to the essentials, the new feed unit with only one version of an extension set enables the combinatorics of the rivet feed variants Single, Twin and Triple.
In modern production systems, production planning and control also play an important role, because it must design and optimize manufacturing processes. As a specialist in self-pierce riveting technology, Böllhoff develops new concepts together with its customers, such as a software-based workflow for project planning and processing of process equipment to be procured. It guarantees a transparent and project-specific data and information basis. Another example is an intelligent delivery concept based on the modular design of Böllhoff components. It separates critical machine components from non-critical components.
Booth 12-307