AUTOMOTIVE ENGINEERING EXPO Newsroom
High voltage battery housing for electric vehicles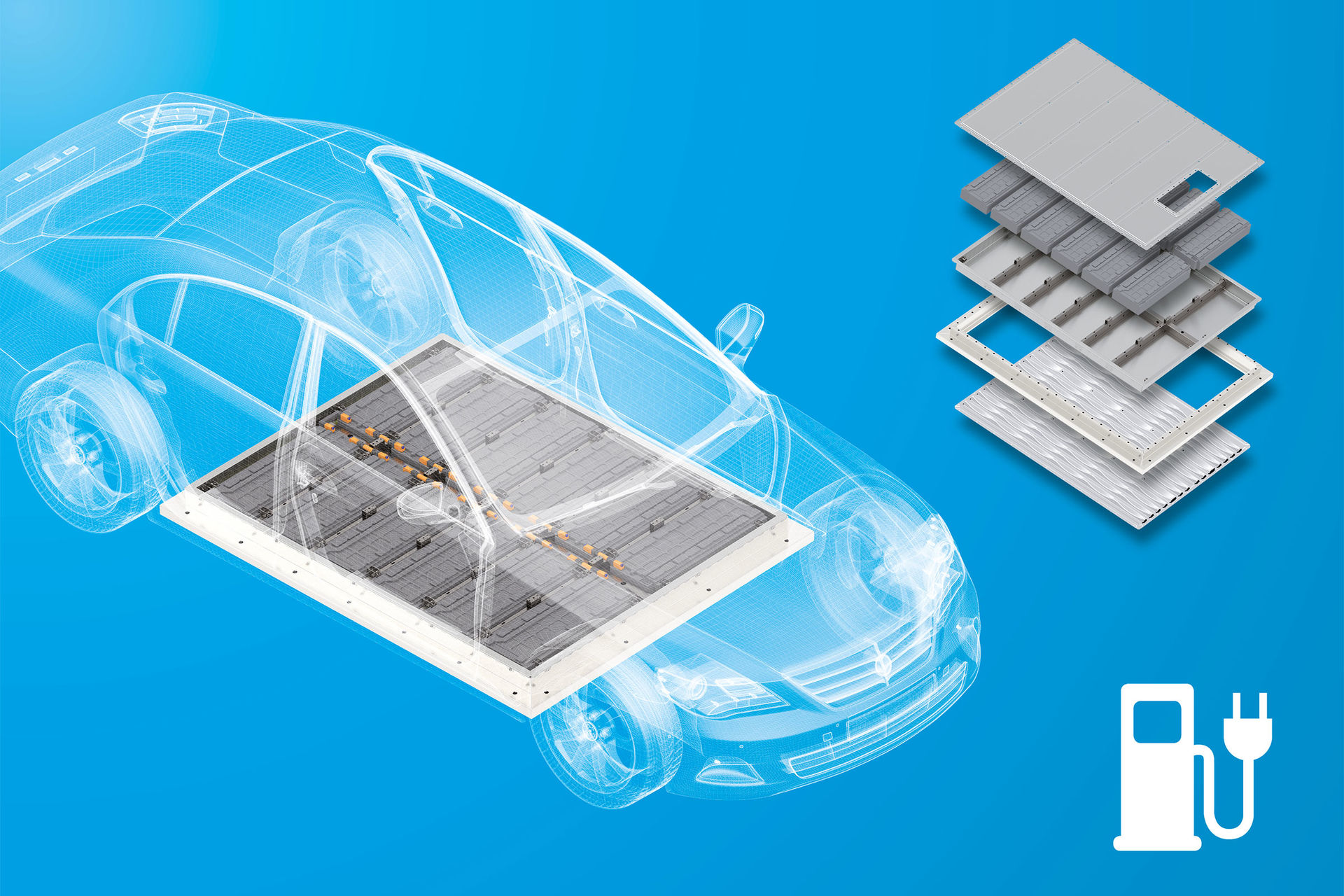 A highlight at the Kirchhoff Automotive booth will be a scalable lightweight battery housing made of steel and aluminum for electrically powered vehicles. The special features and advantages of this battery housing include cost-optimized design, corrosion and underbody protection, an integrated cooling system and optimized crash behavior. The lightweight construction concept ensures the safe housing of high-voltage battery modules, the housing design is scalable and can therefore be used in various vehicle models and derivatives.
Bumper crossmember in shell design
Also on the Kirchhoff stand in Nuremberg: a cross beam made of high-strength aluminium sheet shells which - continuously welded - produce a profile with a variable cross-section. In this way, the cross beam can be very precisely adjusted to loads and at the same time allows optimum use of installation space. Especially in direct comparison to extruded profiles, the shell solution offers the advantages of the simple and cost-efficient insertion of connecting elements and the provision of "tailor-made" connecting surfaces in addition to the better use of installation space. If correctly designed, the use of cross beams in aluminium shell design offers great technical advantages at comparable costs to extruded solutions, especially for complex installation spaces.
Booth 12-420