AUTOMOTIVE ENGINEERING EXPO Newsroom
XXL Computer Tomography: Making the Invisible Visible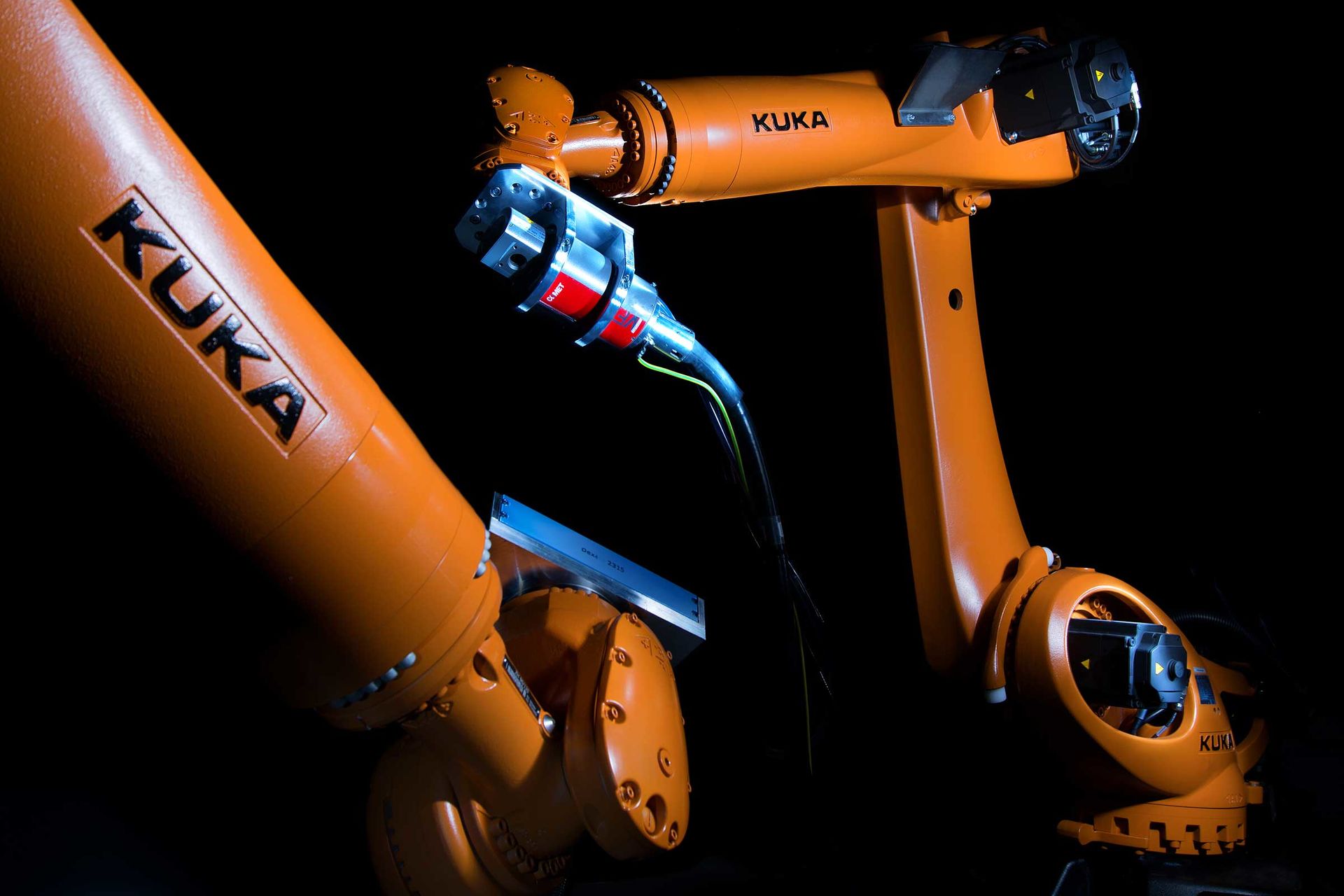 Researchers of the Fraunhofer-Gesellschaft present the largest computer tomography in the world in Nuremberg: With its XXL development, even very large objects can be X-rayed, such as electric cars after a crash test. The device generates high-resolution, high-contrast images in 3D and has been in use at BMW since July 2018.
Computer tomography with X-rays also plays a major role outside medicine, for example in product development in industry. However, CT has so far been limited to small and simple objects, especially in the high-energy sector. Around 13 years of development work have gone into this technology.
Three researchers at the X-ray Technology Development Center, a department of the Fraunhofer Institute for Integrated Circuits (IIS), have developed a technology that can also scan very large objects and generate high-resolution 3D images. For the first time, objects with a diameter of 3.20 meters and a height of five meters can be captured three-dimensionally with X-rays. A special technique, which records object in parts, enables even larger objects to be scanned. This makes the CT system the largest in the world today.
The objects rotate on a heavy-duty turntable. Camera and radiation source scan the object synchronously in vertical movements line by line. By rotating the turntable, the camera captures many viewing angles and thus creates the basis for a three-dimensional representation.
Crash test in X-ray image
With the XXL-CT, for example, electric cars can be analyzed after a crash test. Previously, the objects had to be disassembled in a time-consuming process in order to analyze their structure and interior. Non-destructive X-ray testing now makes it possible to analyze the structure and materials of the object in detail that were previously inaccessible, such as entire battery modules. The strong X-rays even make structures in densely packed batteries visible.
The CT system called "RoboCT" was installed in close cooperation with engineers from the BMW Group at the Research and Innovation Center (FIZ) in Munich, directly at the interface between development and production, and went into operation in July 2018. Four cooperating robots, which move the imaging components such as the X-ray source and detector correspondingly, drive around the vehicle. "RoboCT" can thus reach all positions of the vehicle. The system is able to generate three-dimensional CT with the detail detectability of a human hair. Previously, the corresponding components for such an analysis had to be dismantled or even sawn out and examined in a separate CT system.
Next step: Cognitive sensor systems
In the long term, the aim is not simply to measure material data without selection or gaps, but to record only the relevant data. A so-called cognitive sensor system decides for itself what is relevant. Customers receive a kind of highly flexible black box. Part of this box are, for example, robots that have access to different, self-adapting sensor systems and then, in the broadest sense, decide for themselves which methods they use and how. The robot then uses an X-ray system, an air ultrasound system or even a thermography system to address very specificly defined tasks - and not just to check something.
Hall 12.0 / 12-413
Fraunhofer-Institut für Integrierte Schaltungen IIS, Entwicklungszentrum Röntgentechnik, Thomas Kestler, D-Fürth, Tel.+49 911 58061-7611, thomas.kestler@iis.fraunhofer.de, www.iis.fraunhofer.de