Order your tickets for AUTOMOTIVE ENGINEERING EXPO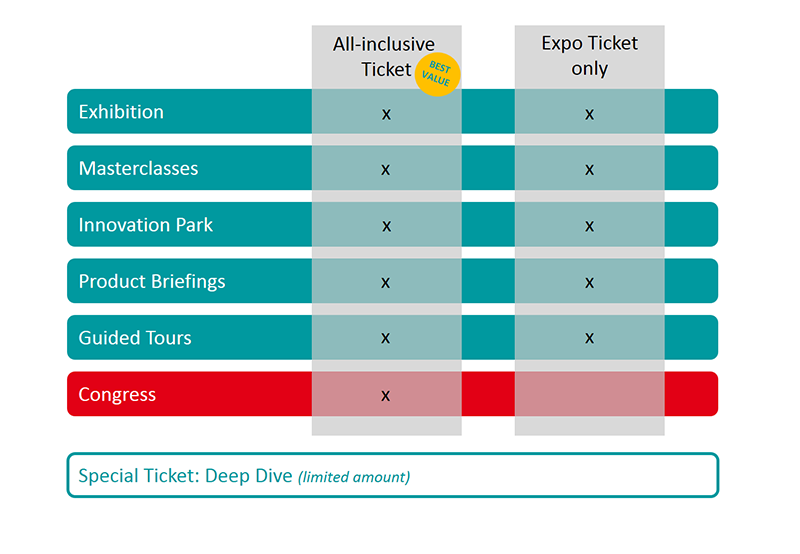 Would you like to see the successful AUTOMOTIVE ENGINEERING EXPO for yourself? We'd be pleased to welcome you in Nuremberg in 2021. The TicketShop will naturally open again in good time for the next event.
Fotos: E-Ticket © NicoElNino / Fotolia
Information & tips:
Do you need to contact us? Would you like to know the best way to get to Nuremberg or how to round off your day at the exhibition?